Across industries and trades, master data management solutions result in positive business outcomes through improving efficiency and enabling new business. In addition to that, master data management is necessary to ignite digital acceleration and facilitate data governance.
The benefits of a master data management solution are significant, but not always calculable. Automation can save manhours and data syndication can speed up the onboarding process. These are benefits that can be calculated in terms of time and volume. But estimating the value of improved customer experience, increasing conversions or reduced exposure to regulatory fines is more difficult, yet nonetheless relevant.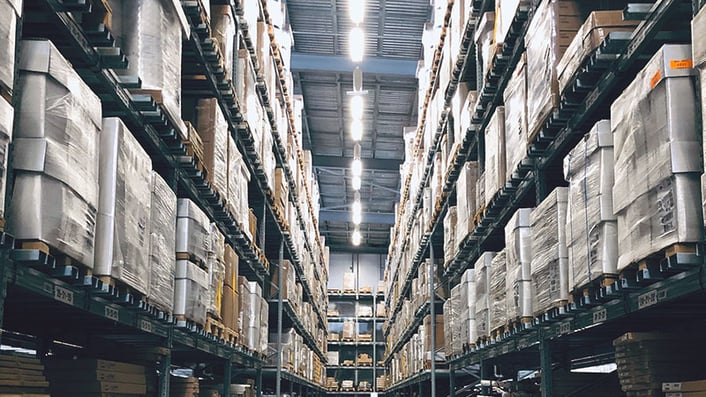 Distributors, managing 100,000s or millions of stock-keeping units, plus hundreds of suppliers and stores, benefit from the business intelligence and complexity reducing features of master data management.


Real-time insights
Leveraging a master data management solution supports business intelligence (BI) by maintaining a comprehensive view of the product flow and the inventory across stores and markets. This helps distributors to operate a trimmed and economically viable business and to make the best decisions at the right time. The master data management solution offers real-time insight into business-critical data points enabling distributors to keep the number of stock items to a minimum and still secure a high service level.
In order to take full advantage of the BI capabilities, the master data management solution should support multiple domains, e.g., products, locations and suppliers and synergize insights across these domains. Business data can then be syndicated to the organization's BI system for further analysis.
Data analysis based on high-quality master data empowers distributors to negotiate better prices and close better deals with manufacturers and suppliers.


Compliance with markets and industries
Reducing the complexity, using automated workflows and converging disparate data into a golden record facilitates market compliance and a consistent communication to the market.
Whether it's electrical appliances with detailed specifications and hundreds of attributes, or consumer packed goods containing a large number of components or ingredients, a central data repository enables accessible and trustworthy information. One benefit of this centralized view of data is making it easy to comply with local market regulations and industry standards.


Calculating the ROI
No matter which business problem the master data management solution is designed to solve, there will always be more than one benefit to factor into the ROI.
The real benefit that will accelerate the time to ROI is the streamlining data which has multiple effects. Having once established a single version of the truth with the master data management solution, it's only a small step to use the solution as the central content source for websites, catalogs and other customer-facing applications.
Inevitably, organizations will experience easier workflows, fewer errors and be able to reap benefits from good data governance. Ultimately, master data management becomes the enabler for key business processes across the organization.
It also pays off to look a little ahead. With a multidomain master data management, there is room for expansion in the future. More data and new domains can be added to the same master data management installation, dramatically increasing ROI potentials, as well as expanding market impact.
On average, an ROI can be expected within two to three years.
Estimate the ROI of your master data management initiative below.

Calculate Now
Applying a phased implementation ensures a quick time-to-value, usually a few months after start-up. The trick is to prototype the master data management solution instead of programming the whole system according to client needs. The prototyping approach allows adjusting the solution on the fly.
Read our case studies to learn more about how master data management helps distributors to achieve positive business outcomes.