Lessons learned and digital wins provide confidence for retail success this year
Over 20,000 leaders from retailers and brands convened this year for NRF's Big Show. But for the first time in 110 years, it was completely virtual. Despite the challenges, NRF came through just as retail did in 2020 by innovating and pivoting to create an excellent experience. There were more than 130 sessions by 330 speakers from over 3,500 participating companies.
The show kicked off with the keynote celebrating retail and especially front-line workers who faced considerable challenges last year and proved to be resilient along with retail leadership. When frontline workers faced health risk and increased pressure in-store, management stepped in and demonstrated empathetic humanity and provided support for their teams. Retailers were true heroes in 2020, keeping the lights on, shelves stocked and providing deliveries to stay at home families and pivoted to digital commerce to serve consumers all around the world.
The last year can be characterized as a great accelerator for both consumers and retailers. On the consumer side, they questioned and changed their purchase preferences, and this altered loyalty for brands and retailers unlike any other year. Globally, over 60% of consumers changed behavior, often in pursuit of convenience and value. In the U.S. the figure was even more significant with 75% of consumers changing their behavior. The leap in digital commerce enabled greater convenience as consumers shopped when they wanted, with a myriad of delivery options such as curbside. Consumers also re-evaluated their spend across categories, selectively trading down to more value and private brands.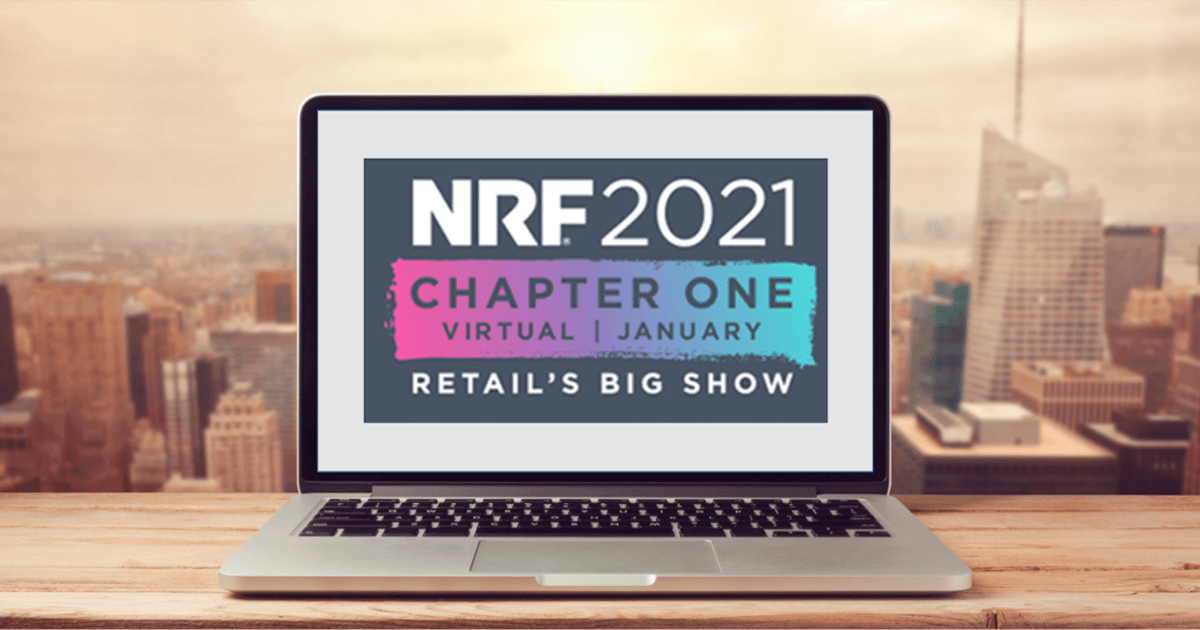 Retailers accelerate digitalization
To address their needs, retailers pivoted to offer new, safer and a wider variety of digital services, such as contactless payment and curbside pickup. According to Euromonitor International at NRF, this accelerated digitalization by 1-2 years for 72% of retailers and as much as 3 years among 21%.
93%
of retailers said the pandemic accelerated digitalization plans by more than 1 year.
Euromonitor International
Although successful overall; in many instances, projects were rushed to meet rapidly changing and increasing consumer expectations. Euromonitor reported 53% of companies said having a digital presence is an important component of their value proposition, but only 15% see themselves as a leader in that process. This further demonstrates that despite considerable improvements, most retailers are still in the early stages of that journey.


Trends in the retail industry to consider moving forward in 2021
Digital capabilities are infused into physical retail.

The physical store will continue to garner most retail revenue for the foreseeable future. Euromonitor forecasts

76% of goods will be bought in store in 2025, down from 81% in 2020

. Despite this fact, consumers are increasingly digital first and many purchase journeys start online and finish in-store. While there, consumers expect that things work as easily as an app, so it is important to provide the right digital tools for retail associates to succeed. Feeding data to devices and disparate systems requires a solid data foundation and excellent integration and sharing across the enterprise.

Aligned purpose generates long-term loyalty fueled by end-to-end data transparency.

Consumers, especially younger generations, are increasingly gravitating toward retailers and brands that lead in environmental, social and governance practices. In fact, a recent Deloitte study revealed "nearly 9 in 10 consumers say the pandemic is an opportunity for large companies to hit 'reset' and focus on doing right by their workers, consumers, communities, and the environment." In an NRF session with Ikea, H&M's Abigail Kammerzell said sustainability is key to recovery. "We're working with our customers and the supply chain to enable people who want to wear our clothing to do so in a manner that's safe for the planet and for themselves," she said.

Increased personalization across omnichannel touchpoints.

Ecommerce retailers provide a customized experience on their sites by having prior purchase history, recommendations and subscriptions options. But as retailers moved down the road toward the next normal, Saks CEO Marc Metrick shared an important insight for NRF attendees to keep in mind, noting that "knowing who you are… and becoming great at that is important as we enter the next normal." For Saks, this meant recognizing they needed to make digital advancements. As a fashion leader, they prioritized the goal to be great at personalization wherever the customer is. They are achieving this by using data to connect the in-store to the online experience to really give the customer the best possible experience.


NRF 2021 Key Retail Takeaways

Physical gets infused with digital capabilities

Retailers become more transparent about purpose

Increased personalization across omnichannel touchpoints
Master Data Management provides that way forward
As retailers move forward in digitalization, it is indisputable that better, more connected and transparent data throughout the enterprise is foundational. Master data management can help by creating a single version of the truth across customer, supplier, product and other types of data to foster greater trust. With a digital workflow fueled by superior data management, master data management streamlines data sharing and improves the efficiency of retail operations. Master data management establishes better governance of product data by creating rules for quality standards including accuracy and depth of sustainability and other key attributes that are important to customers. Furthermore, governance of customer data through master data management ensures that privacy policies are followed, and preferred communication channels are leveraged so that marketing communications are relevant and personalized to customers' preferences.
Learn more about how we help retailers reach higher levels of digitalization as well as greater personalization though better data at stibosystems.com/retail.