You live in an era where you need to prioritize building offerings around individual customers.
As with so much of life in the 21st century, a key reason for this lies in the rise of the internet and digital technologies. When anyone can go online to check prices, it's no longer enough to rely on securing a sale by offering a competitive price. Your customers want value for their money, but they expect a great experience too.
But many companies are failing to deliver the experiences their customers demand, resulting in lost sales as customers go elsewhere. If your company is one of those that needs to do more to meet the customer experience challenge, how can you improve this situation?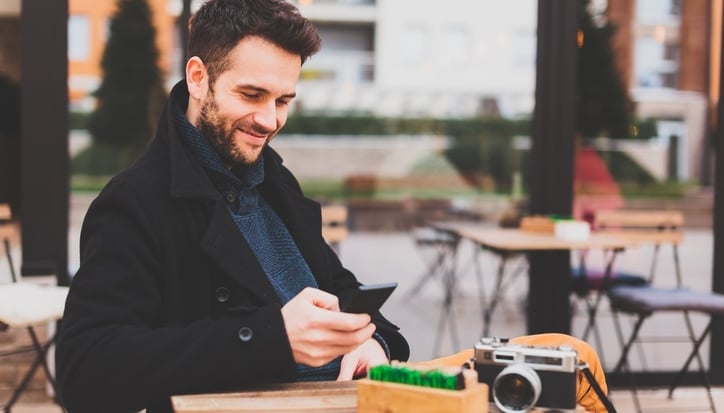 Through this blog, we will help by:
Discussing the problems that fragmented and inaccurate customer data can cause

Outlining the different types of customer data you need to consider

Considering the different systems that utilize this customer data – what each does and how they relate to each other

Explaining how master data management software helps create reliable and consistent customer records that each of these systems can utilize – and how this data can be used to underpin personalized offerings to your customers

Taking a brief look ahead to consider how imminent technological changes will have an impact on your business
The Problems Caused by Poor Customer Data
One key reason businesses struggle to deliver great customer experiences is because they hold unreliable customer data and don't really understand who their customers are.
A recent report by McKinsey's digital division describes the full extent of the problem. Management consultants found that 86% of the executives it surveyed thought their organizations had been "only somewhat effective at meeting the primary objective of their data and analytics programs". This figure included more than a quarter of executives who thought their company's efforts here were outright ineffective.
Unreliable customer data can affect your business in significant ways:
Ineffective marketing based on inaccurate data used for customer segmentation

Reduced customer loyalty due to duplicate records and redundant outreach

Confusing or contradictory messages caused by lack of insight
What types of customer data are we talking about?
Many businesses hold much more data on customers than they realize. This information falls into three categories:
Demographic data: basic customer information a company typically holds – name, address, email, telephone number
Transactional data: information generated when a customer places an order – credit card details, a delivery option
Interaction data: here we're talking about information gathered when a customer calls a support desk or customer service, or interacts with the company via social media
Managing each of these data sets poses subtly different challenges, but consistency and accuracy are always crucial. This may sound straightforward, but consider the demographic information held if your business has multiple brands.
A customer might have updated their contact details for one brand, but what happens when they go to a second brand? Employees and systems elsewhere in the business may have no idea they're dealing with the same person.
As well as potentially irritating a customer who understands the connection between your different brands, this scenario causes problems when it comes to gaining a 360-degree view of the customer. If you're not even sure whether two records refer to the same person, how can you understand what they're worth to your business?
This can in turn cause problems for marketing because you may not, for example, have an accurate picture of who your most valuable customers are. A customer who spends across two or three brands may be a top-tier customer without you even realizing.
» Read more: How poor data quality is destroying your marketing efforts
In these ways, an apparently simple data inconsistency that results in not being able to track a customer across different brands has cascaded through your company.
Where Does Customer Data Live? Data Silos and How Customer Data Enters Your Business
To begin solving these problems, it helps to understand how data provided by customers, first-person data, enters your company's key systems and how they interrelate.
Your company relies on core technologies that help different parts of the business to run smoothly. Some of the most common are:
CRM (customer relationship management) solutions helps you manage interactions between customers and your company with the aim of improving the customer experience and driving sales
ERP (enterprise resource planning) platforms helps you manage the business and with the automation of back-office functions where transaction data is typically held
BI (business intelligence) software that analyzes your data to help show trends within your data and drive customer insights
Marketing platforms such as marketing automation tools, customer data segmentation and campaign management solutions that help you reach different kinds of customers
Additional front-end and back-end systems where customer data could reside include e-commerce platforms, customer service, point-of-sale and warehouse management solutions.
Whichever systems your company uses, the overarching point is that each of these key systems represents both a place where data enters your company and a place where data is used, which in turn generates more data, and so on. Frequently, however, many of these systems are disconnected. So if, during these processes, your data becomes inconsistent across any of these different systems, it can quickly lead to unreconciled data silos throughout your business.
How can you prevent this?
Essentially, you're looking at a three-step process:
Step 1: clean all your existing data

Step 2: verify that no further unreliable, inconsistent or duplicate data enters the different systems you have

Step t3: enrich customer records with third-party data such as Dun & Bradstreet
This isn't a simple or straightforward job, but it's a necessary one, considering how significantly it can impact your business.
You need to ensure the data used across different systems is accurate, consistent and reliable. But this isn't the purpose of any of the systems we have outlined above, each of which have very specific roles in the day-to-day operations of your business.
How Master Data Management Can Help
To avoid the tedious three-step process we just described, many organizations choose to solve their data silo and data quality problems by centralizing their customer data with a master data management (MDM) system.
MDM systems serve as a central hub that cleanse, de-duplicate and synchronize your customer (or other types of enterprise information) data all throughout your business. MDM systems take in information from the existing databases throughout your infrastructure to create a golden record of customer data.

To this extent, customer MDM is about good housekeeping, a way to help deal with such issues as:
Validating addresses and identifying households of related customers to prevent marketing or shipping errors

Making sure you're not sending emails to spam addresses and running the risk of being blacklisted by your internet service provider (ISP)

Ensuring you don't have multiple records of the same customer
Implementing master data management can drive additional value to your existing systems not only by creating a clean and accurate repository of enterprise customer data, but also by synchronizing relevant parts of your newly trustworthy data back to original source systems.
How can MDM help deliver personalization and improved customer service?
If you see Customer MDM purely in housekeeping terms, you're missing a big part of the picture. Cleaning up customer data is a prerequisite for offering customers the kind of service they want and, increasingly demand. This in itself helps underpin and drive multi channel operations.
Let's say, for instance, that you work for an airline. Your customers interact with the business via your website, via travel agents, via customer service representatives at the airport or in call centers and via your mobile app. In addition, your customers may also deal with partner airlines. Your regular customers also have specific preferences, such as always choosing an aisle or window seat.
If you've gained central control over your customer data, it becomes much easier to tie together these different touch points in order to offer a customer experience based on all these data sources – such as singling out loyal customers for upgrades or other promotions.
In this way, MDM helps build loyalty, which in turn increases the richness of the information you receive from the customer, and so on.
Will MDM help future-proof my company?
Potentially, yes. Looking ahead, challenges around how best to handle data and how to use data to better serve your customers aren't going to go away. Just the opposite. Ongoing technological developments and imminent legislative changes will only add more complexity to doing business.
Handling data is going to get even more complex in the era of the internet of things (IoT), when all kinds of devices can go online and 'talk' via the internet – if only because the amounts of data we all create in such a world are increasing exponentially.
Already, as digital technologies mature, we're seeing shifts in the way companies do business, with, for example, retailers looking at service-based offerings where customers pay for regular deliveries of, say, shaving products.
Such initiatives, built around the customer, won't work unless customer data is accurate and centralized. Then there's the phenomenon of consumer brands going direct-to-customers rather than selling purely via retailers, a way to gain the kinds of customer insights retailers have long taken for granted.
The wider point is that these developments – the evolution of internet-based technologies, new business models and new legislation – continue to put more and more of an onus on you to understand your customers.
In this context, the idea of the 360-degree view of the customer may move from being an idealized goal to a prerequisite for doing any kind of digitally enabled business at scale. Can you afford to not meet the customer data challenge?